Technology
·
Stockholm
·
Hybrid Remote
Fullstack Developer
We usually respond within three days
At Motatos, we challenge the thought of sustainable consumption. We want everyone to be able to contribute to saving our planet in an effortless way, and we believe revolutionizing how we all view food waste is a good place to start. Motatos is a European e-commerce company, aiding the sustainable reform of our food system. We partner with food and FMCG companies to save products at risk of going to waste by re-selling them at awesome discounted prices direct to consumers: fun, affordable, and accessible to all. Today, we are present in Sweden, Finland, Denmark, UK and Germany. Join our revolution! 🌎 💪
Working at Motatos, you will join our fight against food waste and have the ability to contribute to making the world a better place.

Tech at Matsmart/Motatos:
Matsmart/Motatos is one of the leading e-commerce companies in Sweden. We have a modern architecture built on a headless e-commerce platform and a React + Next.js frontend, our martech stack is consist of best-of-bread SaaS solutions such as Segment CDP, Emarsys CRM, Sendgrid, Formstack plus modern data infrastructure on top of Snowflake. We are continually working on new integrations and improvement of overall architecture.
At Matsmart/Motatos you will get to work in a fast-paced environment with a rapidly growing tech organization playing a crucial role in our success story. In our cross-functional product teams, you will get challenged and feel that you are making a difference. If you are passionate about tech, want to make an impact, and have fun along the way, you might fit in our team.


What you'll do
As a Fullstack Developer Martech, you will be part of the Customer Activation product team, driving positive change, fighting food waste, and reducing our climate footprint. ♻️ As we are evolving our martech landscape to handle new business cases and markets, we offer you a role full of exciting new challenges. Your main responsibilities will be to:
Operate existing SaaS solutions (CDP, CRM etc.), manage and develop integration infrastructure.

Facilitate measurement and feedback of 360 customer journey across platforms.

Work closely with cross functional data team to develop and maintain customer data framework.

Support the global marketing team in term of technical implementation, i.e. tracking tag, data feed.

Participate in our product management process from problem definition, conception, design, development and evaluation.

Our humble expectations - we see that you have experience in the following areas
5 years of professional experience within web development.

Extensive experience with RESTful API, cloud native solutions, i.e. web apps, serverless functions.

Working knowledge as full stack developer in web frontend (HTML, CSS, JS), Node, Python and SQL.

Experience or interest in UX work, A/B testing, and have a customer-centric mindset.

MSc/BSc in Computer Science, Engineering, or other relevant fields.

Are truly passionate about your expertise and willing to empower the organization with it.
It is a plus if you have any of the following experience/knowledge:
-Experience of any Customer Data Platform (CDP) and/or CRM.
-Knowledge of digital marketing within search, SoMe, display, affiliate.
-MS Azure, IaC, Snowflake data warehouse, BI tools.
-Being part of a Product led growth organization
-Are truly passionate about your expertise and willing to empower the organization with it.
-Are highly collaborative.

What we offer:

Matsmart/Motatos offers you a social and energizing workplace where your creativity and ideas are more than welcome and appreciated. We like to explore, and we are not afraid to try new things. You will get a good combination of ownership, responsibility, and variety. We want our employees to learn and develop but also have fun at work. 
Since we are in a rapid growth phase, you will be part of an exciting journey where we are growing in terms of team, new markets, new products, and the development of the platform. Together we are building a successful and unique e-commerce company that is contributing to a more sustainable world. 
Equality & Diversity
At Matsmart-Motatos we embrace diversity and inclusion. We are committed to creating an inclusive and supportive work environment.
As an Equal Opportunity Employer, we make all employment decisions without regard to age, national origin, race, ethnicity, religion, creed, gender identity, gender expression, sexual orientation, disability, marital status, or any other characteristic protected by law.
As part of the Company's commitment to equal employment opportunity, we provide reasonable accommodations, up to the point of undue hardship, to candidates at any stage, including to individuals with disabilities.

Department

Locations

Remote status

Hybrid Remote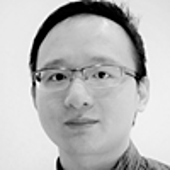 Contact
Weizhen Ma
Engineering Manager – Technology
Why work with us?
♻️ Have real impact

A unique opportunity to work hands on to reduce the food waste.

💪 Entrepreneurial journey

Entrepreneurial experience in a well-financed company with very ambitious growth plans. Plenty of room for personal growth.

👫 The best colleagues available

We are a dedicated team that work towards a common goal. We have fun together and learn from each other. Everyday.
Workplace & culture
Our employees are driven, smart, fun and passionate about our mission - to reduce the food waste. Working here you will experience an atmosphere that is entrepreneurial and energetic. Curious how that feels? Reach out and try us!
About Matsmart-Motatos
Matsmart-Motatos is an online store with the superhero ambition of saving the planet by reducing food waste🦸‍🌎 How, you might wonder? Well, simply by selling stuff that would otherwise have gone to waste due to reasons like overproduction, faulty packaging, seasonal trends and short or passed expiration dates. Awesomely at bargain prices. Do you too feel like a hero? Join us✌️
Whistleblower:
Technology
·
Stockholm
·
Hybrid Remote
Fullstack Developer
Loading application form
Already working at Matsmart-Motatos?
Let's recruit together and find your next colleague.