Logistics & Warehouse
·
Örebro
Lagermedarbetare
We usually respond within two weeks
På Matsmart utmanar vi tanken på hållbar konsumtion. Vi vill att alla ska kunna bidra till att rädda vår planet på ett enkelt sätt, och vi tror att revolutionera hur vi alla ser på matsvinn är ett bra sätt att börja. På Matsmart tar vi hand om redan producerade överskottsvaror och säljer dem online till överkomliga priser till kunder som vill köpa perfekt god mat som annars skulle ha gått till spillo. Vi är för närvarande etablerade på de svenska, finska, danska och tyska marknaderna och vi är just nu på väg att öppna upp i UK. 
Att arbeta på Matsmart är en chans att vara en del av ett företag som i sin affärsmodell förändrar världen till det bättre. Vi växer snabbt, vilket innebär mycket arbete, men också många stora möjligheter.
Join our revolution! 🌎💪🏽


Om rollen

Som lagermedarbetare på vårt lager i Örebro kommer du vara i en snabbrörlig miljö och ingå i ett team med härliga kollegor. Du kommer att plocka orders i vår automationslösning Autostore, placera pallar i höglagret med truck samt andra uppgifter som förekommer på ett lager. Vi ser att du trivs med att arbeta i ett högt tempo och drivs av att arbeta mot uppsatta mål. 


Dina huvudsakliga arbetsuppgifter kommer att vara:
● Arbeta mot en Autostore anläggning inne på vårt nya lager i Örebro.
● Ta emot order från Autostore samt få artiklar tilldelad via datorn som du sedan packar och skickar vidare.


För att passa för denna roll ser vi att du:
● Är minst 18 år gammal
● Är fokuserad, effektiv samt har en god samarbetsförmåga.
● Du har en förmåga att ta eget ansvar och hugga tag i arbetet där det behövs.
● Vi ser även att du är noggrann, kvalitétsorienterad samt flexibel då arbetsuppgifterna kan variera.
● Behärskar svenska i tal och skrift


Det är meriterande om du har:
● Truckkort A1-4 och B1-4
● Tidigare erfarenhet av att arbeta på lager
● God datavana
● Systemvana


Övrig information: I vår rekryteringsprocess ingår referenstagning samt att vi kommer begära utdrag ur belastningsregistret.


Omfattning: Tjänsten gäller heltidsarbete, 40 h i veckan. Anställningsformen är en tillsvidareanställning med provanställning de första 6 månaderna, enligt Handels kollektivavtal. 


Plats: Örebro, Vältgatan 8🌎
Tycker du att det låter intressant? Tveka inte att skicka in din ansökan redan idag, intervjuer sker löpande! 🙌🏽🌟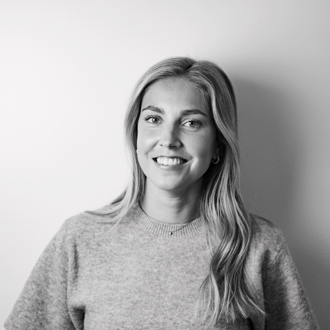 Why work with us?
Have real impact ♻️

A unique opportunity to work hands on to reduce the food waste.

Entrepreneurial journey 💪

Entrepreneurial experience in a well-financed company with very ambitious growth plans. Plenty of room for personal growth.

The best colleagues available👫

We are a dedicated team that work towards a common goal. We have fun together and learn from each other. Everyday.
Workplace & culture
Our employees are driven, smart, fun and truly passionate about our mission - to reduce the food waste. The atmosphere is entrepreneurial and energetic.
About Matsmart-Motatos
Matsmart/Motatos is an online store with the superhero ambition of saving the planet by reducing food waste🦸‍🌎 How, you might wonder? Well, simply by selling stuff that would otherwise have gone to waste due to reasons like overproduction, faulty packaging, seasonal trends and short or passed expiration dates. Awesomely at bargain prices. Do you too feel like a hero? Join us✌️

Founded in: 2013
Logistics & Warehouse
·
Örebro
Lagermedarbetare
Loading application form
Already working at Matsmart-Motatos?
Let's recruit together and find your next colleague.