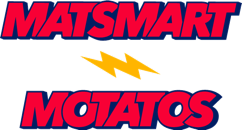 På Matsmart utmanar vi tanken på hållbar konsumtion. Vi vill att alla ska kunna bidra till att rädda vår planet på ett enkelt sätt, och vi tror att revolutionera hur vi alla ser på matsvinn är ett bra sätt att börja. På Matsmart tar vi hand om redan producerade överskottsvaror och säljer dem online till överkomliga priser till kunder som vill köpa perfekt god mat som annars skulle ha gått till spillo. Vi är för närvarande etablerade på de svenska, finska, danska och tyska marknaderna.
Att arbeta på Matsmart är en chans att vara en del av ett företag som i sin affärsmodell förändrar världen till det bättre. Vi växer snabbt, vilket innebär mycket arbete, men också många stora möjligheter.
Join our revolution! 🌎
Om rollen
Som HR-Generalist på Matsmart i Örebro kommer du ingå i en snabbrörlig och energifylld miljö tillsammans med härliga kollegor. 🌟 Du kommer inneha en viktig funktion för personalen med en stor variation av arbetsuppgifter.
Dina huvudsakliga arbetsuppgifter kommer att vara:
Löpande rekrytering av lagerpersonal samt administration kring avtal, villkor, registreringar etc.
Proaktivt arbete med personalfrågor, policyarbete och närvaro i arbetsmoment och processer på arbetsplatsen.
Löpande besvarande av HR-relaterade frågor från personalen kring anställningen, förmåner etc.
Proaktivt arbete och stöttande i ledarskapsfrågor och bistå lagerchef och arbetsledare vid medarbetarsamtal, rehabiliteringsprocesser och trivselfrågor.
Strukturerat arbete i nära samverkan med lokala fackklubben och skyddsombudsgruppen kring processer och dialoger och i det arbeta proaktivt med arbetsmiljöfrågor, bidra aktivt i samverkansmöten och skyddskommittémöten, föra protokoll etc.
Vara en ambassadör för våra värderingar.
För att passa för denna roll ser vi att du:
Skall ha universitetsutbildning eller motsvarande inom HR.
Skall ha 2-3 års bred erfarenhet inom HR, erfarenhet av arbete med arbetsmiljöfrågor och fackliga frågor och samarbetspartners.
Skall prata och skriva flytande i både svenska och engelska.
Som person ser vi att du:
Är självständig, initiativtagande och lösningsorienterad.
Är driven, organiserad och ansvarsfull.
Besitter en mycket god kommunikativ förmåga.💚
Vad vi erbjuder: 
Vi gillar att utforska och är inte rädda för att testa nya saker. Vår kultur är viktig för oss och vi värdesätter att våra anställda känner att de lär sig nya saker, har kul på jobbet och att det är en variation i arbetsuppgifterna

Vi erbjuder dig en god kombination av frihet, ansvar och variation på en social och energisk arbetsplats där din kreativitet och idéer är något vi värdesätter högt

Du kommer att vara en del av vår resa och tillsammans med våra kunder bidra till att rädda vår planet på ett hållbart sätt. ♻️
Övrig information:
Startdatum: Så snart som möjligt enligt överenskommelse
Omfattning: Tillsvidareanställning med 6 månaders provanställning (100 %)
Plats: Örebro 🌍
Tycker du att det låter intressant? Tveka inte att skicka in din ansökan redan idag, intervjuer sker löpande! 🙌🏽 🌟
Department

Locations

Örebro
Related jobs
Why work with us?
Have real impact ♻️

A unique opportunity to work hands on to reduce the food waste.

Entrepreneurial journey 💪

Entrepreneurial experience in a well-financed company with very ambitious growth plans. Plenty of room for personal growth.

The best colleagues available👫

We are a dedicated team that work towards a common goal. We have fun together and learn from each other. Everyday.
Workplace & culture
Our employees are driven, smart, fun and truly passionate about our mission - to reduce the food waste. The atmosphere is entrepreneurial and energetic.
About Matsmart-Motatos
Matsmart/Motatos is an online store with the superhero ambition of saving the planet by reducing food waste🦸‍🌎 How, you might wonder? Well, simply by selling stuff that would otherwise have gone to waste due to reasons like overproduction, faulty packaging, seasonal trends and short or passed expiration dates. Awesomely at bargain prices. Do you too feel like a hero? Join us✌️
Coworkers: 175
Founded in: 2013
Already working at Matsmart-Motatos?
Let's recruit together and find your next colleague.