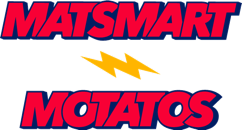 At Motatos, we challenge the thought of sustainable consumption. We want everyone to be able to contribute to saving our planet in an effortless way, and we believe revolutionizing how we all look upon food waste is a good place to start. Motatos is a European impact company and e-commerce aiding the sustainable reform of our food system. We partner with food and FMCG companies to save products at risk of going to waste by re-selling them at awesome discounted prices direct to consumers: fun, cheap, and accessible to all. Today, we are present in Sweden, Finland, Denmark, and Germany and we are now on our way to embrace the rest of Europe and beyond! 
Join our revolution! 🌎 💪
Working at Motatos, you will join our fight against food waste and have the ability to contribute to making the world a better place. With major tailwinds and following our recent success and growth in Germany, we are continuing our expansion and the UK is next up where you will lead the way and have a chance to be part of this exciting expansion journey. Backed by investors like Northzone, LeadX Capital Partners, SEB Private Equity we are ready to embrace the rest of Europe and beyond.
What you'll do:
The UK Country Manager is responsible for all sales activities in the UK. Together with your team, which you will build & recruit, the main responsibilities are:
Sales
Delivering on the sales budget, with full responsibility for sales-related P/L
Exceeding our customer promises by managing the flow of goods from purchase from the supplier until arrival at our customer
Being the face of the market towards customers, suppliers, and the general public
Supply
Building and maintaining relationships with suppliers, including both global and local brands
Regular purchases of attractive products, managing their inflow to the warehouse, and publishing & price-setting on the website
Creating co-marketing activities with suppliers & global teams
Marketing
Building a loyal and engaged customer base 
Managing all contact points (e.g. ads, social media, newsletter, website content) with potential and existing customers 
Generating non-paid and paid traffic to the website in collaboration with central marketing team
Managing local agencies that support our digital marketing and PR activities
Our humble expectations:
You know how to build and develop companies or commercial organizations
You have multiple years of significant leadership experience
You have experience from both operational and strategic work within sales 
You have experience working with e-commerce 
You have strong understanding of the UK market
If you have experience in buying / sourcing / category management it is a strong plus
If you have experience in FMCG it is a plus, but not essential
These skills make you excel in the role
Communicative & negotiating skills 
Excellent analytical skills
Strong ability to plan, structure, and execute work independently
We believe you are:

Sales-obsessed
Competitive and willing to work independently, but still a team player
Able to work in a matrix environment with excellent communication skills
Inspirational with a strong ability to motivate people and enable them to grow
Business-minded, however still with a sense of humor 
What we offer?
Matsmart/Motatos offers you a social and energized workplace where your creativity and ideas are more than welcome and appreciated. We like to explore and we are not afraid to try new things. You will get a good combination of freedom, responsibility, and variety. We want our employees to learn and develop but also have fun at work. 
Since we are in a rapid growth phase, you get to be part of an exciting journey where we are growing in terms of employees, new markets, new products, and the development of the platform. Together we build a successful and unique e-commerce company that is contributing for a good purpose.
Start date: Jan/Feb 2022
Work extent: Full time.
Location: London
Do you think this sounds interesting? We are looking forward to your application! 

Department

Remote status

Flexible Remote
Related jobs
Why work with us?
Have real impact ♻️

A unique opportunity to work hands on to reduce the food waste.

Entrepreneurial journey 💪

Entrepreneurial experience in a well-financed company with very ambitious growth plans. Plenty of room for personal growth.

The best colleagues available👫

We are a dedicated team that work towards a common goal. We have fun together and learn from each other. Everyday.
Workplace & culture
Our employees are driven, smart, fun and truly passionate about our mission - to reduce the food waste. The atmosphere is entrepreneurial and energetic.
About Matsmart-Motatos
Matsmart/Motatos is an online store with the superhero ambition of saving the planet by reducing food waste🦸‍🌎 How, you might wonder? Well, simply by selling stuff that would otherwise have gone to waste due to reasons like overproduction, faulty packaging, seasonal trends and short or passed expiration dates. Awesomely at bargain prices. Do you too feel like a hero? Join us✌️
Coworkers: 175
Founded in: 2013
Already working at Matsmart-Motatos?
Let's recruit together and find your next colleague.