Buying Operations / Order Desk Specialist (m/w/d)
We usually respond within a day
Über uns
Motatos interpretiert nachhaltigen Konsum neu. Unsere Vision ist, dass es jedem möglich ist, ohne Aufwand etwas zum Schutz unseres Planeten beizutragen. Zu revolutionieren, wie wir mit Lebensmittelverschwendung umgehen, ist ein guter Anfang, finden wir. Motatos nimmt Firmen bereits produzierte, überschüssige Ware ab und verkauft diese online zu günstigen Preisen an Kunden. Motatos gibt es bereits in Dänemark, und unter dem Namen Matsmart in Schweden und Finnland. Gegründet wurden wir 2014 in Stockholm.
Dein Verantwortungsbereich umfasst folgende Tätigkeiten
Als Buying Operations / Order Desk Specialist (m/w/d) supportest du den Einkauf eng bei allen Schritten entlang unseres Sourcing Prozesses
Du erstellst unsere Purchase Orders und organisierst die Artikelstammdaten in unserem System
Du begleitest unseren Beschaffungsprozess eng und kontrollierst die Einhaltung unserer Standards durch unsere Lieferanten (inkl Rechnungsprüfung)
Du arbeitest eng mit unseren Purchasern zusammen und bist das Bindeglied zu unseren internen Schnittstellen, insbesondere zur Supply Chain.
Dein Profil
Du brennst für unsere Mission, Lebensmittel zu retten und nachhaltigen Konsum einfach zugänglich zu machen.
Du verfügst über ein abgeschlossenes wirtschaftswissenschaftliches Studium oder verfügst über eine erfolgreich abgeschlossene kaufmännische Berufsausbildung
Du bist gut organisiert und zahlenaffin, außerdem kommunizierst du gerne - vor allem auch mit externen Partnern
Eine strukturierte Arbeitsweise zeichnet dich aus
Du sprichst fließend Deutsch und Englisch
Vorkenntnisse und Erfahrung  aus dem E-Commerce sind ein Plus
Was wir dir bieten
Eine Festanstellung (Vollzeit) in einem der am schnellsten wachsenden Food E-Commerce Pureplayern Europas
Ein internationales Team und viel Austausch mit unseren internationalen Märkten
Einen Job, bei dem du täglich die Welt etwas nachhaltiger gestaltest
Einen Arbeitsplatz mitten in Berlin am Checkpoint Charlie
Allgemeine Informationen
Beginn: ab 1.1.2022 oder früher Umfang: Vollzeit, unbefristed
Location: Berlin
Department

Locations

Berlin
We usually respond within a day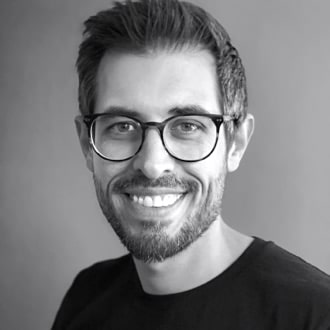 Related jobs
Why work with us?
Have real impact ♻️

A unique opportunity to work hands on to reduce the food waste.

Entrepreneurial journey 💪

Entrepreneurial experience in a well-financed company with very ambitious growth plans. Plenty of room for personal growth.

The best colleagues available👫

We are a dedicated team that work towards a common goal. We have fun together and learn from each other. Everyday.
Workplace & culture
Our employees are driven, smart, fun and truly passionate about our mission - to reduce the food waste. The atmosphere is entrepreneurial and energetic.
About Matsmart-Motatos
Matsmart/Motatos is an online store with the superhero ambition of saving the planet by reducing food waste🦸‍🌎 How, you might wonder? Well, simply by selling stuff that would otherwise have gone to waste due to reasons like overproduction, faulty packaging, seasonal trends and short or passed expiration dates. Awesomely at bargain prices. Do you too feel like a hero? Join us✌️
Coworkers: 175
Founded in: 2013
Already working at Matsmart-Motatos?
Let's recruit together and find your next colleague.